Eating and Weight
Going to the heart of our issues with food and eating changes our hearts and minds, as well as our bodies.
I help people address the underlying causes of their issues around food and weight in order to break free of the compulsion and to develop a healthy relationship with their bodies.
Those of us who have struggled with food and weight know that the problem is not finding the "right" diet or "perfect" weight-loss program. Emotional eating is often at the heart of the struggle but is usually overlooked. Numerous studies have found that more than 90% of dieters gain back the weight they've lost. The subsequent weight gain is not a result of being on the wrong diet, it is caused by the fact that there may be powerful unconscious forces that are exerting their influence on our struggles with weight and food. Often at the heart of our struggles with eating and weight is something much deeper, a hunger that food could never satisfy.
Going to the heart of our hunger is a transformative path.
This journey begins with compassion and understanding for the complex reasons you have used food for purposes other than physical nourishment. From that place of understanding I can help you turn your attention inward, to tune into your body and begin to distinguish physical hungers from the hungers of your heart.
Your heart may be hungry for things like love, compassion, comfort and a peace that will never be found at the bottom of a pint of ice cream.
I can support

you to be curious rather than critical when you want to eat when you are not physically hungry.

I can provide

you with the tools of intuitive, mindful eating and support you to use those tools to help you break free from the old patterns of overeating.

I can teach

you to follow those urges to overeat down to the heart of the compulsion where you may gain insight into the origins of your emotional eating and where you may develop self-compassion for the suffering you've experienced with eating, weight and other areas of your life.
The path to the heart of your hunger is one of self-discovery and self-acceptance, a journey that can finally bring peace into your relationship with food and your body.
Going to the heart of your hunger changes your heart and mind, as well as your body.
Background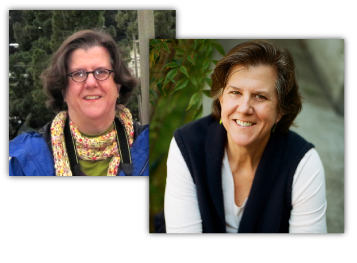 My passion for working with people who struggle around eating and weight is born of both professional and personal interests. My doctoral dissertation was on overeating and attachment patterns and is one of very few studies looking at these issues. My research, however, really began in childhood with my own struggles around eating and weight. My approach is strongly influenced by the work of Geneen Roth, whose books, workshops and retreats I have found to be extremely helpful. I also have additional training and experience with mindful and intuitive eating techniques.
Knowing the struggle from the inside, I bring great compassion, understanding and expertise as I guide others on this deeply transformative path.